We are so blessed at Southern Hills Baptist Church to have the opportunity to worship and express our love to God as a church each and every week.
We express our worship to Him in many ways including praise through song, dance, video, drama, scripture, spoken word, and prayer – and each of these elements is vital in helping us experience authentic worship.
Worship Choir
Adult Choir leads in praise and worship weekly during the Sunday morning service. Rehearsals are on Wednesday evenings from 6:45 – 8:00 pm. The choir also sings at special events throughout the year, including Easter, Christmas, 4th of July, etc. Additional rehearsals are scheduled to prepare for these events. No audition is required. Childcare is provided during rehearsals.
Worship Band
The worship band leads our church in worship on a weekly basis. Their primary role is to lead the congregation to worship God in Spirit and in truth. This team is made up of a rhythm section with electric and acoustic guitar, bass, piano, synthesizer, and drums and requires an audition.
They currently rehearse on Sunday mornings at 8:30 am.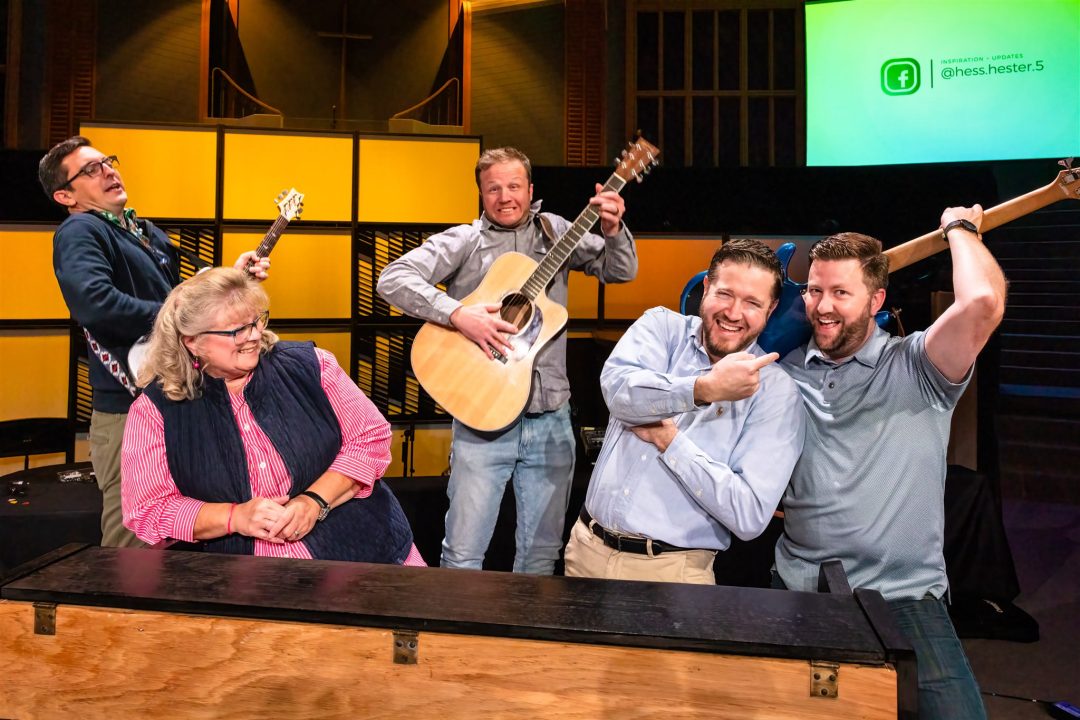 Tech Team
​The tech team uses creativity and technology to create an atmosphere in which our church family is able to wholeheartedly participate in worship.
Being a part of the team will give you a unique understanding of how we can give God glory in every aspect of our lives.
Whether you have experience in audio, lighting, video production, or simply just have an interest in the production side of worship, we would love to have you!