There is something inside all of us that desires to know and to be known. We seek it out. We grow in relationships and community. That desire to be with people is significant.
At Southern Hills, we are sharing the Good News in our community and around the world. We believe that growing in Christ means belonging to a group.
The Bible calls us to learn, grow, and encourage each other together in the community. At SHBC you will find a wealth of opportunities to learn from experienced teachers and fellow believers as we engage in fellowship and engagement with God's Word. From Sunday LifeGroups to MidWeek small groups there's always something going on at SHBC to fit your schedule and life stage. "Therefore encourage one another and build each other up." ~ 1 Thessalonians 5:11
Weekly Schedule
| | | |
| --- | --- | --- |
| Sundays | 9:15 – 10:15 am | For Adults. |
Weekly Schedule
| | |
| --- | --- |
| Sundays | 9:15 – 10:15 am // For Adults. |

Bible Study Groups The Christian life boils down to relationships – love for God and love for others. Loving God and others can't really be separated. Life with God means life together with others, and vice versa.
Southern Hills offers a variety of groups so wherever you are in your journey of life, there's a place for you. Whether you're a college student or a senior adult we have excellent teachers who share God's Word each week. If you want to become all that God would hope for you to be, this is the place for you.
For more assistance, you can email or call the church office at (918) 743-8897. Or visit the Welcome Desk in the main lobby on Sunday mornings.
Groups
SHBC has a variety of adult groups throughout the week. This is an opportunity to make friends, build relationships, and grow strong in your faith.
"So let's do it … Let's see how inventive we can be in encouraging love and helping each other, not avoiding worshiping together as some do but spurring each other on, … " Hebrews 10:25 (MSG)
– You Matter To God!
Men's Ministry
Southern Hills Baptist Church continues to explore ways to help men find wholehearted life in Jesus. We have found that this happens best in the context of community, and we believe in the commission that Paul gave to Timothy—invest in faithful men who will in turn be able to invest in others. As Jesus modeled this for us with His twelve disciples, we want to follow Jesus in this same way.
Current Studies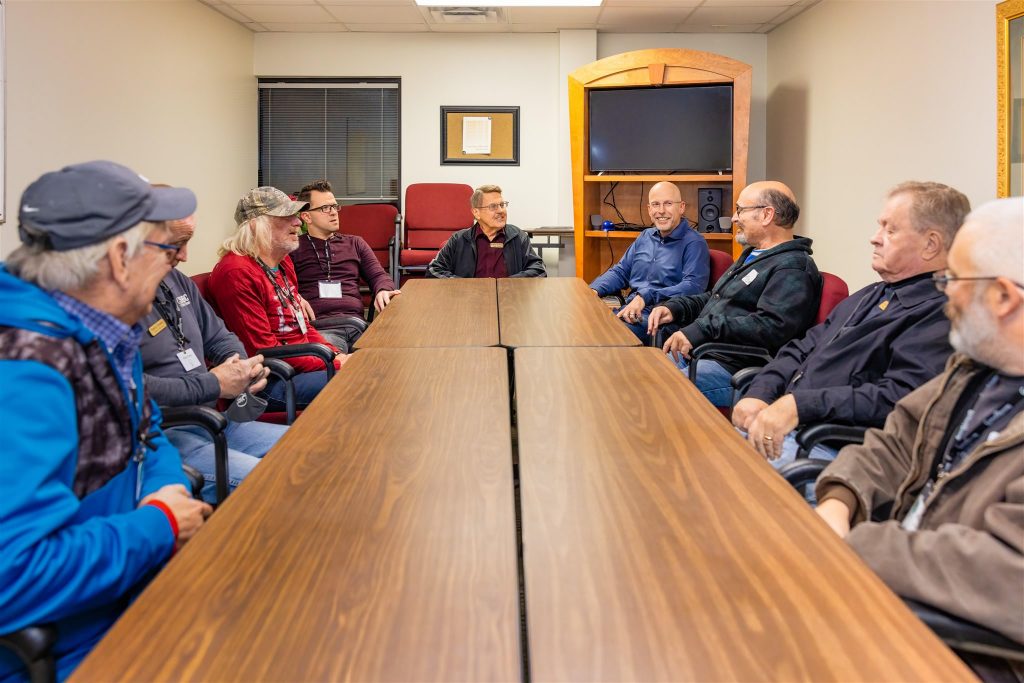 Women's Ministry
The Women's Ministries of Southern Hills Baptist Church invites all women to join us as we seek to deepen our relationships with Jesus Christ so that we may glorify Him, live in such a way that is pleasing to him, and be a part of bringing others into His Kingdom. Our desire is to connect the hearts of women in meaningful, multigenerational relationships and service to God and each other.
Current Studies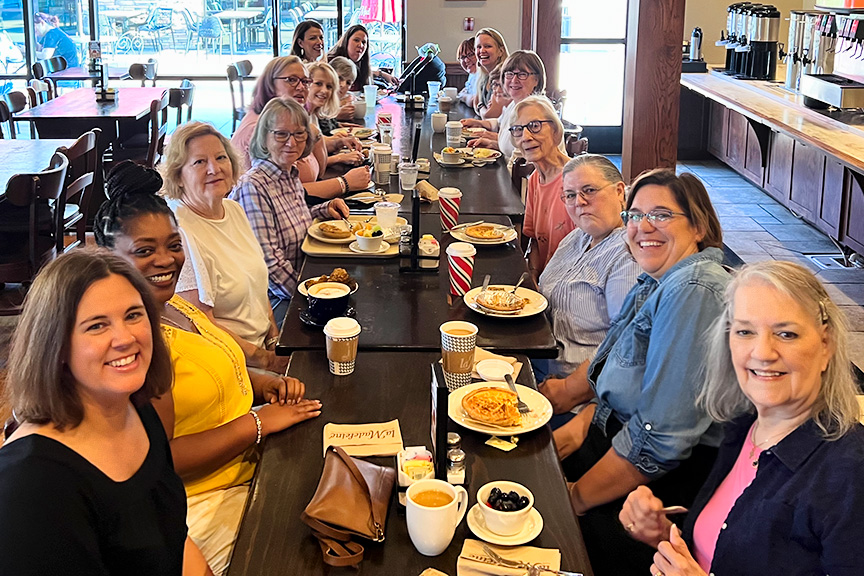 Parents
We provide education regarding how trauma and loss impact children's lives. We study (TBRI) Trust-Based Relational Interventions and support one another in applying caregiving techniques to heal and move children toward healthier futures. Our weekly ECHO Parenting group is comprised of parents, grandparents, guardians, counselors, and others who desire to bring healing to children from hard places. Meets Wednesday nights.
Young Adults
At Southern Hills, Young Adults gather weekly in groups and seasonally in gatherings. Whether you are right out of college, single and working, newly married, or married without kids, we want to help you connect with others in your stage of life.