For anyone aged 50 or older.
For anyone aged 50 or older. SHBC's Senior Adult Ministry focuses on the unique needs of the senior members of our congregation.
Is the Senior Adult Ministry for me?
Of the more than 200 seniors in our congregation, there is a wide variety of levels of participation. Many are involved in one of our Sunday Life Groups tailored specifically to the needs of seniors, while some serve in leadership positions in the church. Still, others are home-bound or in assisted living facilities. Whatever your situation, there is a place for you.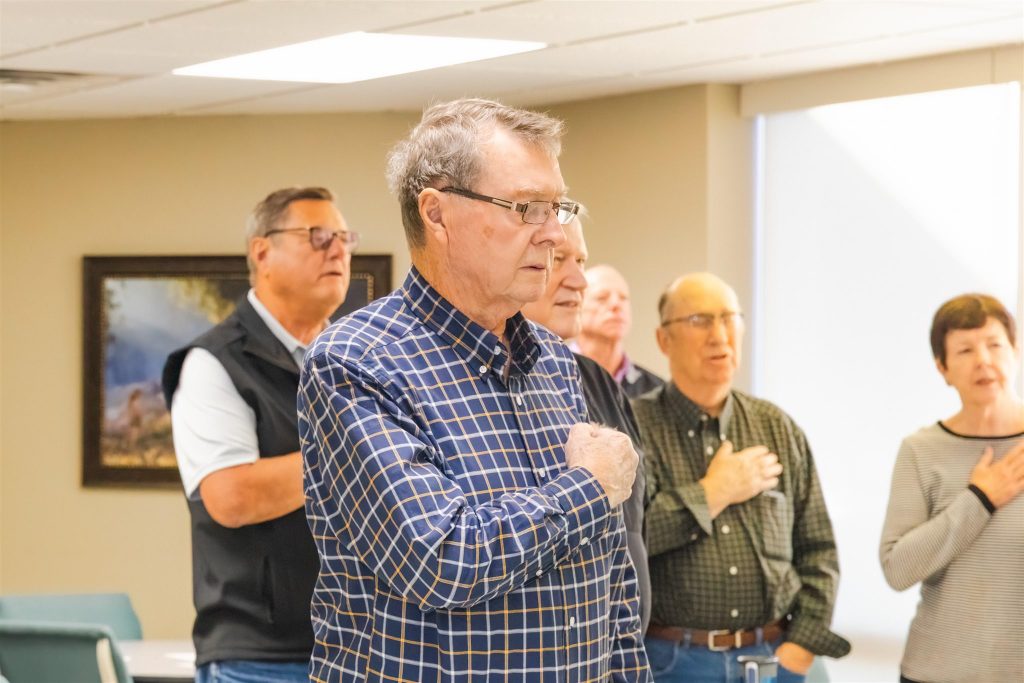 LifeGroups and Bible Study
God's word and fellowship are especially important to seniors. Getting to know each other better in a smaller setting as we study the Bible together is the clear attraction of the various Sunday Life Groups designed for seniors. There are Life Groups for women – Oasis Class, Women's Class, Winsome Class. There are Life Groups for couples and singles combined – Ekklesia Class and Koinonia Class. (currently, several Sunday LifeGroups offer an online option via Zoom.)
Monday Senior Adult Bible Study
Using the Bible as our only text, the Monday Senior Adult Bible Study format is a verse-by-verse study of the gospel accounts of Jesus' life and ministry. Open discussion is welcomed and encouraged. Doors open at 12:30 each Monday, and teaching is scheduled to begin at 1:00, with adjournment at 2:00. We will be following all CDC recommendations and guidelines. Masks will be encouraged on-site, but not required. Zoom connection is available for those who wish to study from their home. Once you have signed up, request an e-mail from the leader with the zoom link.
Sign Up Here
Senior Luncheons
Getting together for good food and good conversation is another highlight for our seniors. From September through May we meet on the 2nd Thursday of each month at 11:00 am for a luncheon. Fried chicken is supplied, and everyone brings a side dish or dessert to share. Special entertainment is also a part of these luncheons.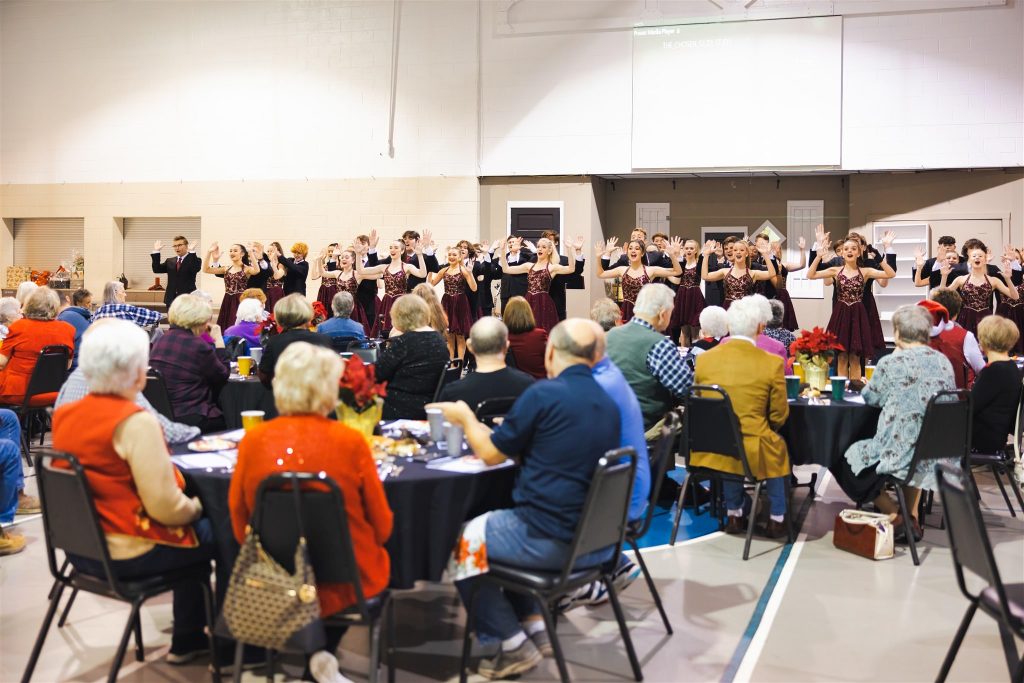 Christmas Party
The second Thursday in December is set aside for the Senior's Christmas Party. This includes a catered luncheon, special entertainment, and door prizes. Santa also has been known to make an appearance.
Caring Friends
This ministry wants to reach the part of our church family who is physically unable to attend worship services. We reach out to these dear ones through brief visits (every month or 6 weeks), a call to check on them, or a note of encouragement. How can you help?
First, tell us if you know of a church member who can't attend services, even temporarily, so we can arrange for a caring friend to keep in touch with them.
Second, if you'd like to be a "Caring Friend," someone who contacts and checks on our homebound, please email us.
Free Resources
If you are looking to change your current living situation or need help at home, this link provides free comprehensive online information on a variety of topics such as financial support, in-home care, and much more.
Take the next step – Connect
Call the SHBC Office at 918 743.8897 Monday to Friday, 9:00 am – 4:00 pm to select a Sunday Life Group, to set up a note, call, or visit from pastoral staff, or to get more information.