Members of Southern Hills Baptist Church partner with several national and international Missions groups to make a difference for Christ around the world.​
Mission to Poland
June 11 through June 18
Sponsored by Southern Hills Baptist Church
Greetings Southern Hills Baptist congregation of Tulsa, Oklahoma, from the Poland mission team supported by the church with the task to work with PROEM, a Christian organization tasked with starting churches and Christian schools in Poland, operating a summer-long camps program for kids, and a new mission with helping Ukrainian refugees in processing their various traumas including loss of a life they will never experience again to a new life focused toward healing and becoming productive again.
The SHBC team's first experience was to participate in worship and fellowship with PROEM's initial combination church/school in the city of Tomaszow Mazowiecki (70,000 population) about an hour's drive from the country's capitol of Warsaw. PROEM stands for the acronym: Partnership, Relationship, Oneness, Evangelism, and Missions. We then were settled into rooms in PROEM's newly purchased and renovated hotel, Mazowiecki, near the city's center. The team stayed in the same hotel as Ukrainian refugees serviced by PROEM: sharing meals together, conversation, and playing with their children. Three blocks down the hill was located the city's McDonald's providing the same menus experienced in the US and elsewhere.
Monday through Friday, SHBC team member, Sara Pederson and sister-in-law Bonnie Jones worked with refugee children including the application of crafts, games, and various physical activities. Team members Mike Brose, Shawn Monier, Sherry and husband Charley Beair, and Lanny Endicott, met individually and in groups with refugee adults (including parents of the children) to discuss their life experiences from that of productive Ukrainian citizens and parents to the status of "refugee" having to rebuild their lives anew. Ukrainian adults and teenagers participated in groups and individually with team members to tell their stories of former life in Ukraine, trauma, loss, and plans for recovery and rebuilding. The SHBC team, PROEM staff, and Ukrainian friends working together couldn't have been possible without the skills of PROEM translators Serhiy Kavetski, Agnieszua Piekarska and others. The team's agenda also included daily getting together to share stories, discuss future strategies, eat great Polish food, and pray together.
Following the camp, Saturday (June 18), the team made a side trip to Auschwitz before leaving for the United States the following day.
Ministering in Ghana
Southern Hills Baptist Church members have partnered with a local Ghanian church during several short-term trips to Accra and the surrounding bush country over the past six years. Projects have included, building open-air churches in villages, providing over a dozen freshwater wells for villages, hosting soccer and Bible schools for children, medical missions, hosting church services, and helping individuals with micro-financing and training to start their own businesses and make their own income.
Out of our trips to Ghana three other mission organizations have been birthed through the membership of our church.
Lauren's Lighthouse
Lauren's Lighthouse Temple is a vibrant church-planting church in Ghana, West Africa. Founded in 2013 in memory of Lauren Michelle Crawley, it has grown into a network of 14 churches through the work of graduates from Lauren's Lighthouse Bible College. Our goal is to reach people for Jesus throughout the Central region of Ghana and beyond. There are many who haven't heard the life-saving message of the Gospel.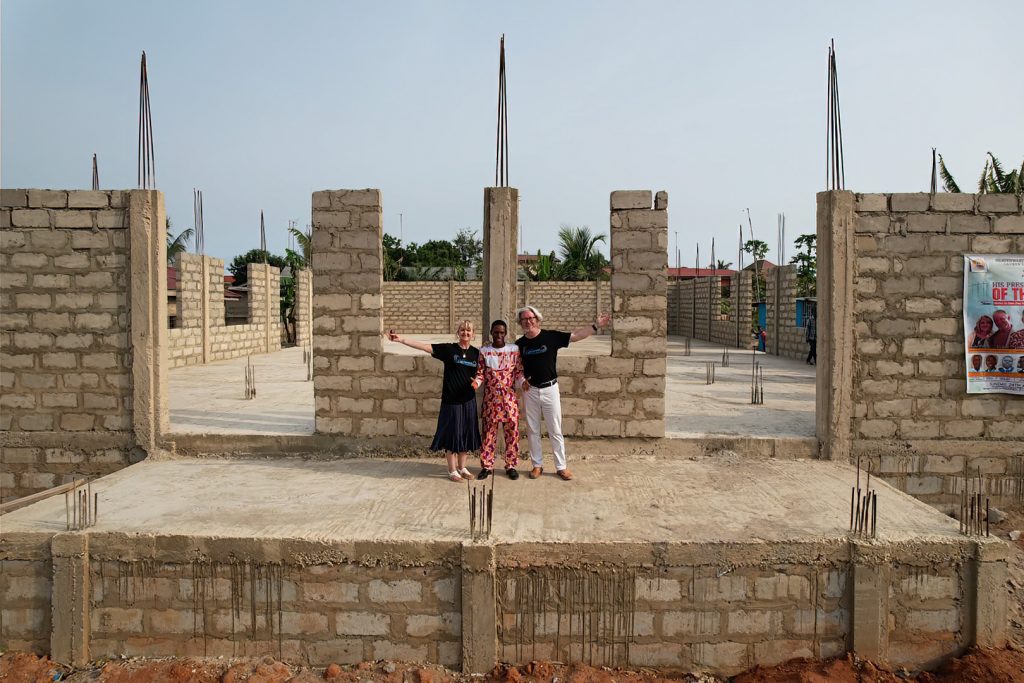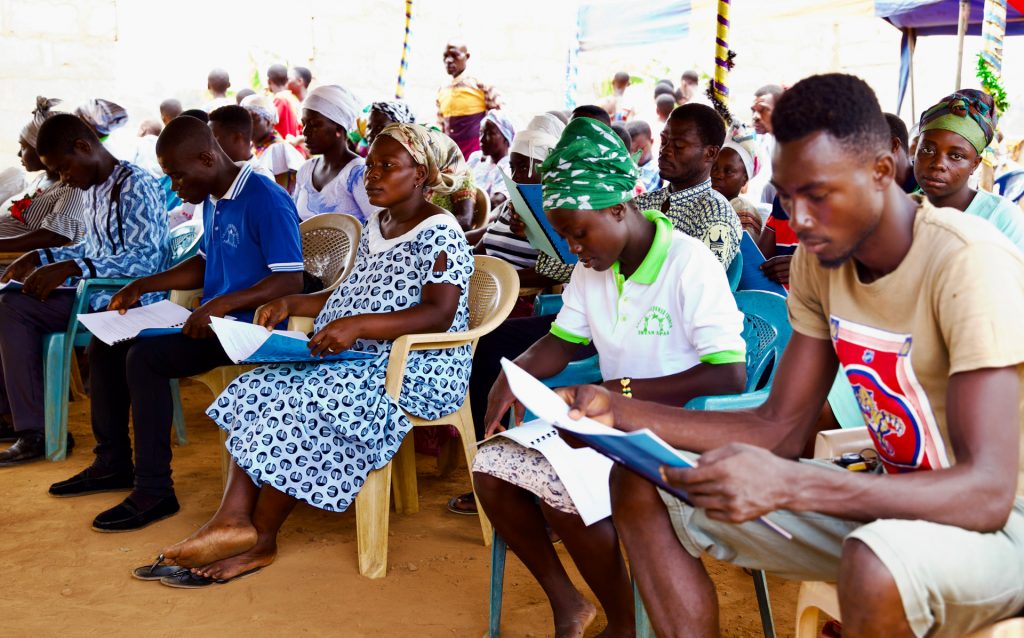 From one church to numerous bible schools, to a network of churches, God has produced a great harvest from the seeds of Lauren's life. Our vision for the future is to keep following God with our Ghanaian brothers and sisters through the doors He opens, in order to see the Kingdom of God come on earth as it is in Heaven.
To learn more about our ministry or how you can get involved, please go to our website or contact us at [email protected].
The Pearl House
The Pearl House shelter educates and disciples at-risk young women in under-served communities around the world. Our vision is to empower young women to change their families, their communities, and their nation.
We are inspired by the words of Matthew 13:45-46:
"Again the kingdom of heaven is like a merchant seeking beautiful pearls, who when he had found ONE pearl of great price, went and sold all that he had and bought it".
The Pearl House helps girls discover their identity and purpose in Christ by providing them the following opportunities: physical care, academic instruction, spiritual development, vocational training, recovery/counseling, and livelihood development*. It is our goal that our "Pearls of great price" be empowered to become anything they are called to be, whether a seamstress, a chef, or doctor, or anything!
"Educate a man, you change an individual. Educate a woman, you change a nation." Dr. Aggrey, Africa
Read more about the heart behind this ministry and how God is using it for good at The Pearl House website.
Ministering in Belize
The last two summers we have sent short-term groups to the country of Belize to share the gospel through education, and construction programs. The primary area focus has been with the Ocean Academy High School in Caye Caulker, Belize. Teams have ministered to the students, teachers, and administrators of Caye Caulker by helping them improve facilities through construction, teaching summer school, tutoring students, and helping with staff and student development. Read more about Ocean Academy at http://www.friendsofoceanacademy.org. 
Ministering in Mexico
Since 2004 SHBC has sent numerous mission teams to Rio Verde, Mexico. Team members have hosted church services, children's events, and Bible schools, visited prisons, conducted sports camps, built churches, and more. Our Vacation Bible School efforts continue to grow each year from our first visit in 2004 (see pics here) to growing into 15 different locations serving over 700 children in 2021. (see 2021 VBS site videos here) Please keep our 2022 and future plans in your prayers.